KI Forum Presents: Janette Sadik-Khan
Former Transportation Commissioner for New York City
Wednesday, May 18, 2016
6:30 pm
Museum of Fine Arts, Houston
1001 Bissonnet
Register
Houston is experiencing a paradigm shift in its urban agenda. Fueled by growth in the city's urban core, the need for complete streets, alternative transportation options and public gathering space is more apparent than ever. Now is the time for Houston's urban revolution.
Join us in the Brown Auditorium at the Museum of Fine Arts, Houston on Wednesday May 18 at 6:30 pm to hear Janette Sadik-Khan explain how to build an urban revolution. A book signing and reception will follow the talk.
As a part of the Kinder Institute Forum's mission, this event is offered free to the public. Space is limited. Please RSVP.
Janette Sadik-Khan
Former Transportation Commissioner for New York City
Janette Sadik-Khan is the former transportation commissioner for New York City. Sadik-Khan is one of the world's foremost authorities on transportation and urban transformation. She led New York's transportation department from 2007 to 2013 under Mayor Michael Bloomberg, overseeing historic changes to New York City's streets. Her department was responsible for closing Broadway to cars in Times Square, building nearly 400 miles of bike lanes and creating more than 60 plazas citywide.
A founding principal with Bloomberg Associates, she works with mayors around the world to reimagine and redesign their cities. She chairs the National Association of City Transportation Officials, implementing new, people-focused street design standards, which have been adopted in 40 cities across the continent.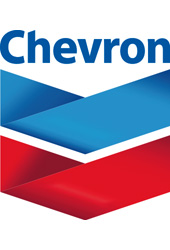 KI Forum funding provided by
Do you want to learn how Houston and other cities can benefit from designing for active living?
Do you want to support the KI Forum?
Supporters of the Kinder Institute for Urban Research are part of an important network dedicated to improving the city of Houston and beyond. Individuals, corporations, foundations, and organizations provide critical financial resources to back the Institute's expert researchers, unique programs, and successful studies. Their support has been crucial to creating positive, long-lasting results in Houston and broadening understanding of issues facing urban centers.
Our Corporate Council and Friends of the Kinder Institute attend events and engage with civic and political leaders on promising solutions to some of the most pressing urban issues. They also receive exclusive news, updates, and publications relevant to the Kinder Institute, the city of Houston, and other national urban discussions.
The Kinder Institute thanks its promotional partners:
Bike Houston
Harris County Public Health and Environmental Services
UT School of Public Health