KI Forum Presents: James Sallis
Designing Cities for Active Living
How careful planning can ensure a healthy community
Thursday, February 11, 2016
6:30 pm
BioScience Research Collaborative
6500 Main Street
RSVP Here
James F. Sallis
Dr. James. F. Sallis explores ways we can design cities to improve our health rather than harm it. As one of the most-sought after experts on the topic, he's presented his work to First Lady Michelle Obama, California Governor Arnold Schwarzenegger, and the Centers for Disease Control, among other influential experts and policymakers. Sallis, director of Active Living Research, a program of the Robert Wood Johnson Foundation, is the author of more than 600 scientific publications. As the Distinguished Professor of Family Medicine and Public Health at University of California – San Diego, his work focuses on the promotion of physical activity and the effects of policy and the environment on physical activity, nutrition, and obesity.
Sallis was named One of the World's Most Influential Scientific Minds by Thomson Reuters in 2014.
In September, Urban Edge Senior Editor Ryan Holeywell spoke with James Sallis and asked him to weigh in on the Surgeon General's call to action.
More information about James F. Sallis:
Active Living Research
James Sallis is the Director at Active Living Research, a Program of the Robert Wood Johnson Foundation. Active Living Research translates and disseminates evidence to advocates, policy-makers and practitioners aimed at preventing childhood obesity and promoting active communities.
Learn more at http://activelivingresearch.org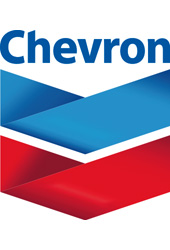 KI Forum funding provided by
Do you want to learn how Houston and other cities can benefit from designing for active living?
Do you want to support the KI Forum?
Supporters of the Kinder Institute for Urban Research are part of an important network dedicated to improving the city of Houston and beyond. Individuals, corporations, foundations, and organizations provide critical financial resources to back the Institute's expert researchers, unique programs, and successful studies. Their support has been crucial to creating positive, long-lasting results in Houston and broadening understanding of issues facing urban centers.
Our Corporate Council and Friends of the Kinder Institute attend events and engage with civic and political leaders on promising solutions to some of the most pressing urban issues. They also receive exclusive news, updates, and publications relevant to the Kinder Institute, the city of Houston, and other national urban discussions.
The Kinder Institute thanks its promotional partners:
Bike Houston
Harris County Public Health and Environmental Services
UT School of Public Health